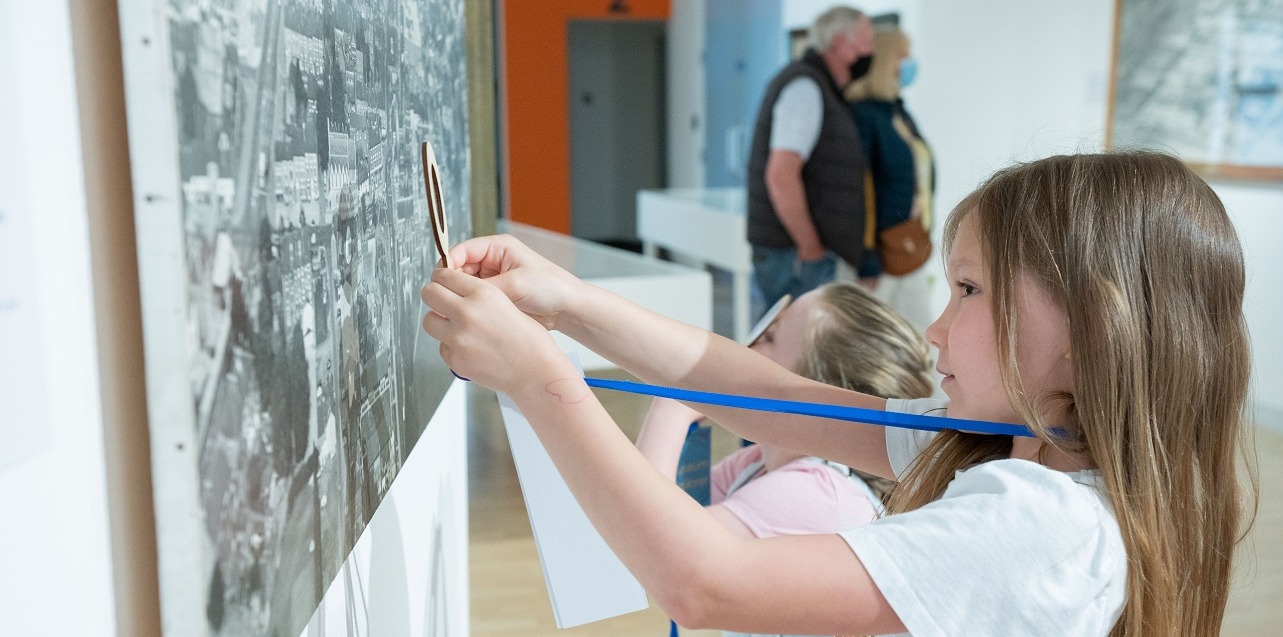 Images of Rugby
18 May 2021 – 22 January 2022
A new display from the social history collection. The exhibition will showcase artworks and photographs of Rugby taken by both amateur and professional photographers highlighting the changing face of the town. Many of these have never been out on display before.
These include:
Photographs by Rodney Huntingford of Redding's Photographic Studios of the old art school on Church Street being demolished outside his studio in the early 1950s

Projector slides from British Thomson Houston Lighting Department (Mazda) from the 1940s. These were taken to show new street lighting in the town centre but also capture eerily quiet streets at night (not dissimilar to the lockdown we've been experiencing today) and old buildings such as the alms houses which were demolished in the late 1950s.

Also, aerial photographs of Rugby Art Gallery and Museum during construction in the late 1990s and one of the town centre from the early 1970s.
Amateur photographers include Maurice Miller who was part of the Rugby Photographic Society. The exhibition shows some of his photographs of Rugby dating from the 1960s.
Also included will be artworks of local landmarks such as the cement works and the Rugby Radio station masts as well as postcards from the 19th/ 20th century.
Photograph of Church Street and a new view of the shop
One of the photographs featured in 'Images of Rugby', our new display in the social history gallery, is a view of Church Street showing Redding's Photographic Studio.
The photograph was taken in 1953 by Rodney Huntingford, who owned the studio at that time. You can also see Arthur Harris's florists next to the studio, St Andrew's Church in the background and The Squirrel pub on the right of the picture.
The demolition of the art school building in front of Rodney's studio made a real difference to the immediate vicinity and visibility of the studio, or 'the shop' as he called it.
This photograph is part of a series which Rodney took before, during and after the demolition of the school building, which was first built in the 1830s. The area was then used for the market which had previously been situated in Market Place. He captured this with a shot of the busy market taken from the first floor window of his studio.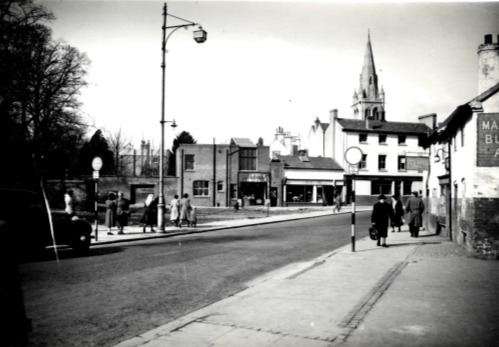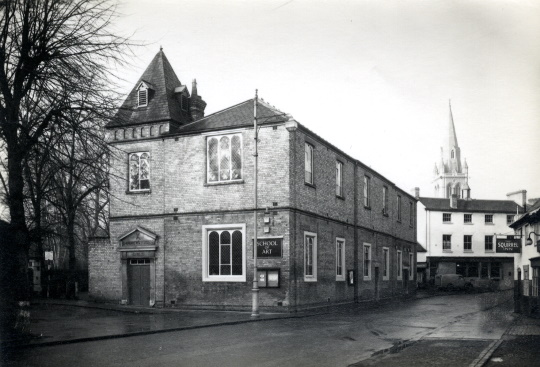 Rodney had purchased the studio and business from George Redding in 1936. During the Second World War he was commissioned in the RAF and following training in photographic reconnaissance, he was posted to Sri Lanka. His wife Dora kept the business going back in Rugby. The core business of the studio was portraiture and weddings and he also took photographs for local businesses and schools. He ran the studio until his retirement in 1977.