Platinum Jubilee Ball pictures
Rugby primary school children
14 - 26 May 2022
We invited Rugby primary school children to contribute brightly coloured paintings and drawings to celebrate the Queen's platinum jubilee. Over 1000 pictures were submitted and we are displaying all of them in the Floor One Gallery! From these 1000 pictures, 200 images are being selected to decorate the six foot by four foot rugby ball sculpture in the town centre.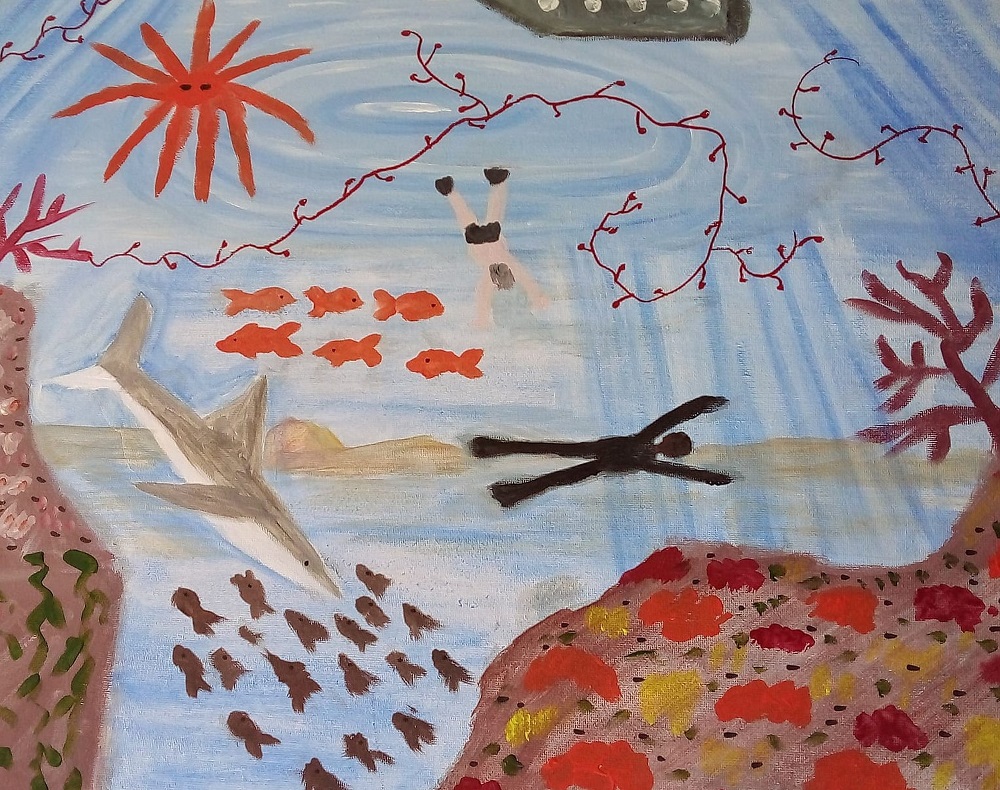 Alistair Bain
28 May - 9 June 2022
Acrylic paintings and drawings in crayon and pencil.
All Alistair's original works were completed in between two to 5 hours.
There is no overall theme to the works - "I just painted what I felt like painting and did a painting or drawing every second day from autumn to winter last year".
Joy in Colour
Polly Merredew, Katie O, Emily Hett
11 - 23 June 2022
Brought together through City of Culture, the 3 Coventry based artists are continuing the legacy through collaboration and exhibition.
The artists share a belief in the joy that can be found in colour and explore this in different ways through painting, sculpture and mixed media.
25 June - 7 July

9 - 21 July

23 July - 4 Aug

6 - 18 Aug

20 Aug - 1 Sept

3 - 15 Sept

17 - 29 Sept

1 - 13 Oct

15 - 27 Oct

29 Oct - 10 Nov

12 - 24 Nov

26 Nov - 8 Dec

10 - 22 Dec
Rachael Siggers
Dialogue UK

Ije

Glenn Badham

Joseph Bailey

Warwickshire Open Studios

Rugby Visitor Centre Calendar Competition

Alchemy

The Big Draw with RAGM

Dunchurch Photographic Society

Warwickshire College

Rugby and District Art Society

Tantalus
Floor One Hire for Individual Artists and Groups
Floor One Gallery was established in September 2001 to provide more exhibiting opportunities for artists within Warwickshire and beyond. Individual artists and groups of artists can hire the space for two week slots to stage self-organised exhibitions.
The demand for this space is very high and to make Floor One Gallery available on an equal basis to all and any artists that apply we operate a lottery system. Every six months to a year we release available dates through our artists' emailing list and the e-newsletter. Artists are then invited to send in their application by a set date. Applications are anonymised and then drawn from a hat by an independent adjudicator.
The current fee for a 2 week hire period is £129.80. Public liability insurance is required.