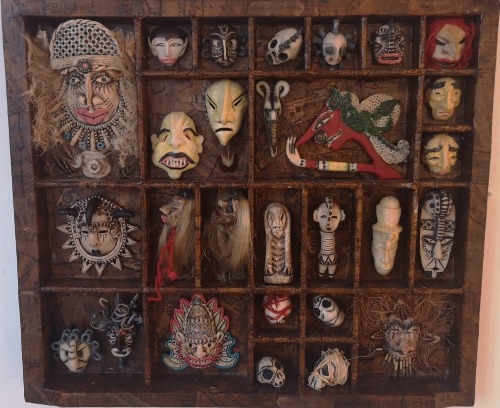 The Tantalus Project
28 December 2021 - 20 January 2022
Tantalus was founded in 1999 as an artists' co-operative catering in a non-judgemental way for projects and exhibitions involving a range of media, including collaborations between artists and media.
Image shows 'Museum Memory' Pitt Rivers: Judy Haslam Jones. Stoneware and mixed media. For sale.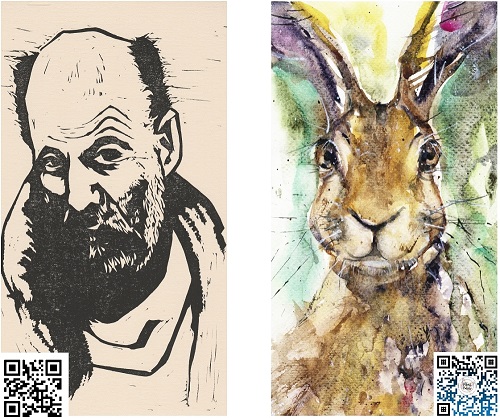 Contrasts
Steve Davies & Magdalena Edwards
22 January - 3 February 2022
Meet the Artists! Steve and Magdalena, both local Rugby artists, will be in the gallery on Saturday 22nd, Friday 28th and Saturday 29th January.
60@60
Anthony Dix - A reflection on 40 years as a maker
5 - 17 February 2022
Please check website for news of clay workshop with Anthony.
Much of Anthony's work will be for sale
Floor One Hire for Individual Artists and Groups
Floor One Gallery was established in September 2001 to provide more exhibiting opportunities for artists within Warwickshire and beyond. Individual artists and groups of artists can hire the space for two week slots to stage self-organised exhibitions.
The demand for this space is very high and to make Floor One Gallery available on an equal basis to all and any artists that apply we operate a lottery system. Every six months to a year we release available dates through our artists' emailing list and the e-newsletter. Artists are then invited to send in their application by a set date. Applications are anonymised and then drawn from a hat by an independent adjudicator.