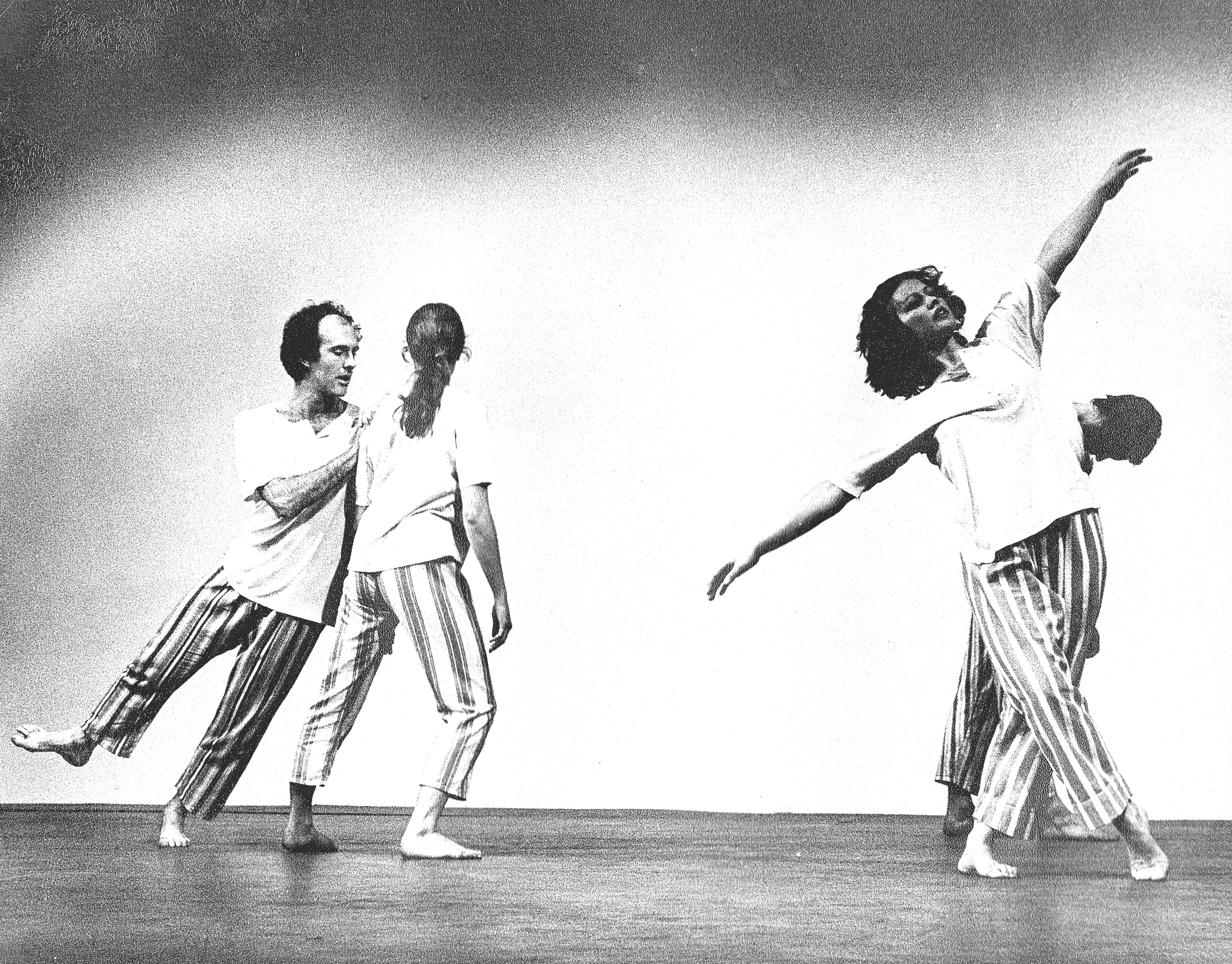 Body As Archive, Archive As Score
Residency: 8th October 2021 - 31st October 2021
Presentation Continues: 1st November 2021 - 15th January 2022

The original cycles dancers will be performing in the exhibition space on the last day, 15 January.

BOOK FREE TICKETS
Body as Archive, Archive as Score is a research project and exhibition reflecting on the local area's dance history and legacy of artist-led networks, with a particular focus on the work of Cycles Dance Company.
This exhibition acts as a starting point for a dedicated research group, bringing together practitioners who take influence from Cycles' workshop-centric pedagogical format and who will collectively develop ideas and discussions around the role of the archive in artistic practice, the body as an archive within ephemeral art forms and the archive as resource.
This residency and exhibition are embedded in the Biennial's New Know-How HYPER-PATH, expanding on the creative learning practices that have been developed in Coventry and Warwickshire since the 1960s.
Alongside Body as Archive, Archive as Score will be a presentation of Ravi Deepres' moving image work The Gain Line from The Rugby Collection.
This project is curated by:
Rachael is a M4C-funded PhD researcher at the Centre for Dance Research (C-DaRE), Coventry University in collaboration with Chisenhale Dance Space, London.
Notes:
Cycles Dance Company was based at the Bath Place Community Venture, Leamington Spa. It was the first independent dance group in the region and operated as a cooperative while providing the freedom for its members to develop their individual practice outside of the restraints imposed by larger dance companies.
This exhibition is generously supported by:
UK City of Culture 2021, Arts Council England, Coventry City Council, Coventry University, Rugby Borough Council, Rugby Art Gallery and Museum, Chisenhale Dance Space
Residency: 8th October 2021 - 31st October 2021
Presentation Continues: 1st November 2021 - 15th January 2022